HSLAW, a law firm established in Brazil, recognized nationally and internationally for its firm performance in complex cases in all jurisdictions, is guided by a solid law practice specialized in strategic demands and in preventing, managing and facing crises, with special concern in ensuring an excellent service in defense of the freedom and rights entrusted to it.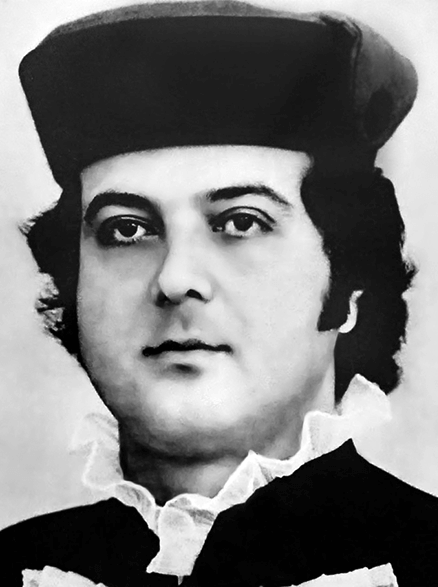 Annually certified as a reference in the legal market by the "Top Qualidade Brasil", awarded in 2020, 2019, 2018, 2017, 2016, 2015, 2014, 2013 and 2012, by CICESP, it was founded in 1977 by the Attorney-at-Law, Professor Honoris Causa, Dr. Mario Jackson Sayeg (in memorian).
Under the leadership of the Lawyer, Director of the Doctorate Program in Business Law at Universidade Nove de Julho and Professor at PUCSP, Dr. Ricardo Sayeg, who has as mentors the Lawyers, Dr. Henrique Nelson Calandra, retired Judge of the Court of Justice of the State of São Paulo, and Dr. Celso D´Avila, dean of Brasília's law practice; and, the management of the experienced and renowned lawyers Dr. Márcio Sayeg, Dr. Beatriz Novaes and Dr. Rodrigo Venturole; It operates nationwide and, as far as globalization is concerned, is under the command of Dr. Rodrigo Sayeg, Master cum laude in American Law from the California Western School of Law and winner of the Zuckerman Award for academic excellence.
It counts with a specialized team of prepared, experienced, and reputable professionals, of militant, combative, diplomatic, and academic profile, supported by the forensic support of defensive investigation, according to the OABCF Provision No. 188/2018, by intelligence agents, experts, auditors, and consultants from Grant Thornton, a centennial multinational company, one of the global leaders in its segment installed in 140 countries and counting on more than 50 thousand collaborators.
It is appropriately structured, with headquarters in São Paulo and Brasília, and counts on IT support from the multinational Thomson Reuters. It has achieved prominence and conceptualization in the legal area for developing a solid and innovative law practice that builds modern jurisprudence. The Law Firm is notable for its academic involvement in the development and affirmation of rights and liberties, having a particular commitment to education from the highest levels of scientific knowledge of Law, Doctorate, Master and Bachelor levels at UNINOVE and PUCSP, to the affective adoption of the Godofredo Furtado State Public School of Basic Education, which cares for hundreds of children and adolescents.